RemoteMoto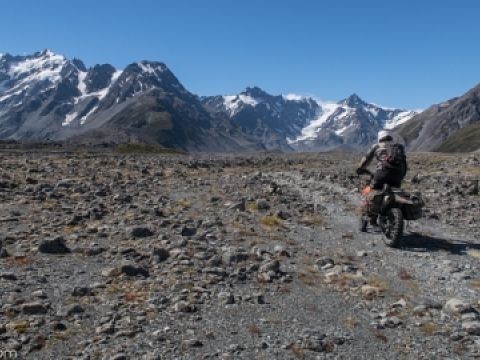 Is a website focused on unearthing the most epic and remote South Island routes for adventure motorbike riders. Individual routes from scenic tarmac through to technical grade 5 routes are available for you to put together your next epic adventure.
Additionally, the Exploration Routes offer day/multiday routes supplied in turnkey format with recommendations for fuel stops, accommodation, food supplies, etc.
RemoteMoto is renowned for being the most comprehensive route planning resource for the South Island and is often referred to as the bible for South Island motorcycling.
Join up to see why the site is so popular with local and international adventure riders alike and how it can inject a serious level of epicness to your next adventure!
RemoteMoto is the doing of a rider by the name of Josh Martin. Josh has spent years riding, camping and GPS logging remote routes all over New Zealand. The main challenge Josh encountered when planning routes was finding quality information. Most information was either outdated, incorrect or simply didn't exist. This sparked the idea for RemoteMoto and the goal to be the ultimate resource for planning epic adventures with the most detailed and accurate information possible.
Looking for a motorcycle hire? Review our motorbike range